Bring it on! Clamber up the ribcage bridge on to the high platform, challenge your strength and agility on the wind chimes, wobbling along the postman's foot wire and onto many other challenging elements suspended from the trees.
You rise to the challenge and are rewarded with a treetop view of your surroundings before your final descent, along the 85m zipwire.
Please remember, children under the age of 12 are required to be accompanied by a paying adult at a maximum ratio of 1 adult to 4 children. Children over the age of 12 can go unaccompanied , please refer to our FAQ for more information.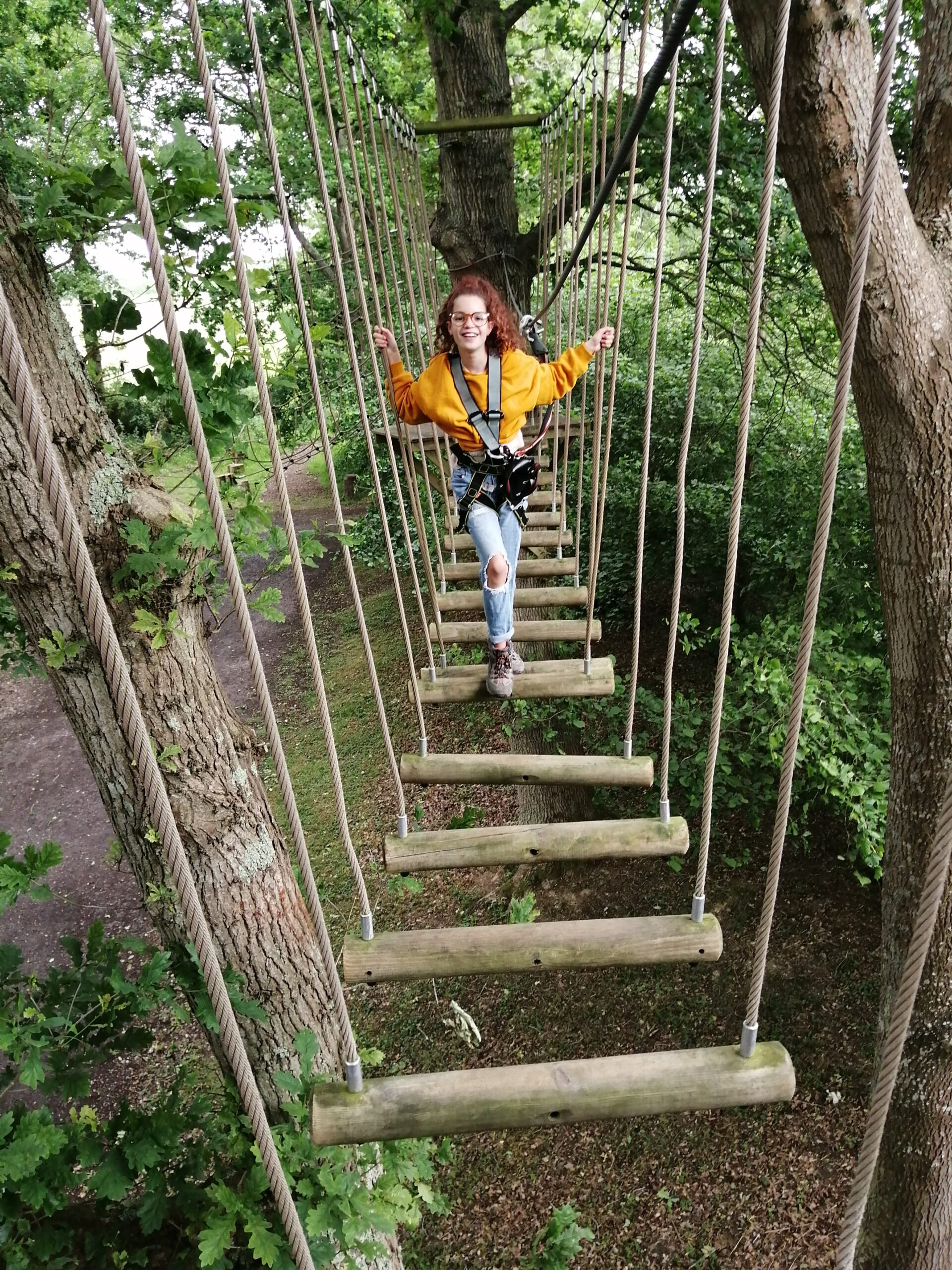 Min age/height: 8 years and minimum 1.3 meters
Children under the age of 12 are required to be accompanied by a paying adult
What to wear: Its an outdoor venue located in woodland, dress appropriately
Footwear: Trainers are best, outdoor boots are good, Crocs and flip-flops are not ok!
Gloves: Not required but you can wear them if you like.
What's included: 1 go on each of the 13 elements
Time taken: Approx. 60 mins, exc induction
Fitness: Reasonable level required
WOW Factor: Very exciting and challenging