If you have not yet satisfied your head for heights, swap trees for rocks and challenge yourself again with our climbing wall! Conveniently situated next to the giant swing, our instructors will soon have you clipped in and on your way. When you make it to the top, take a moment to enjoy the view before ringing the bell to mark your success and abseiling back down to terra firma.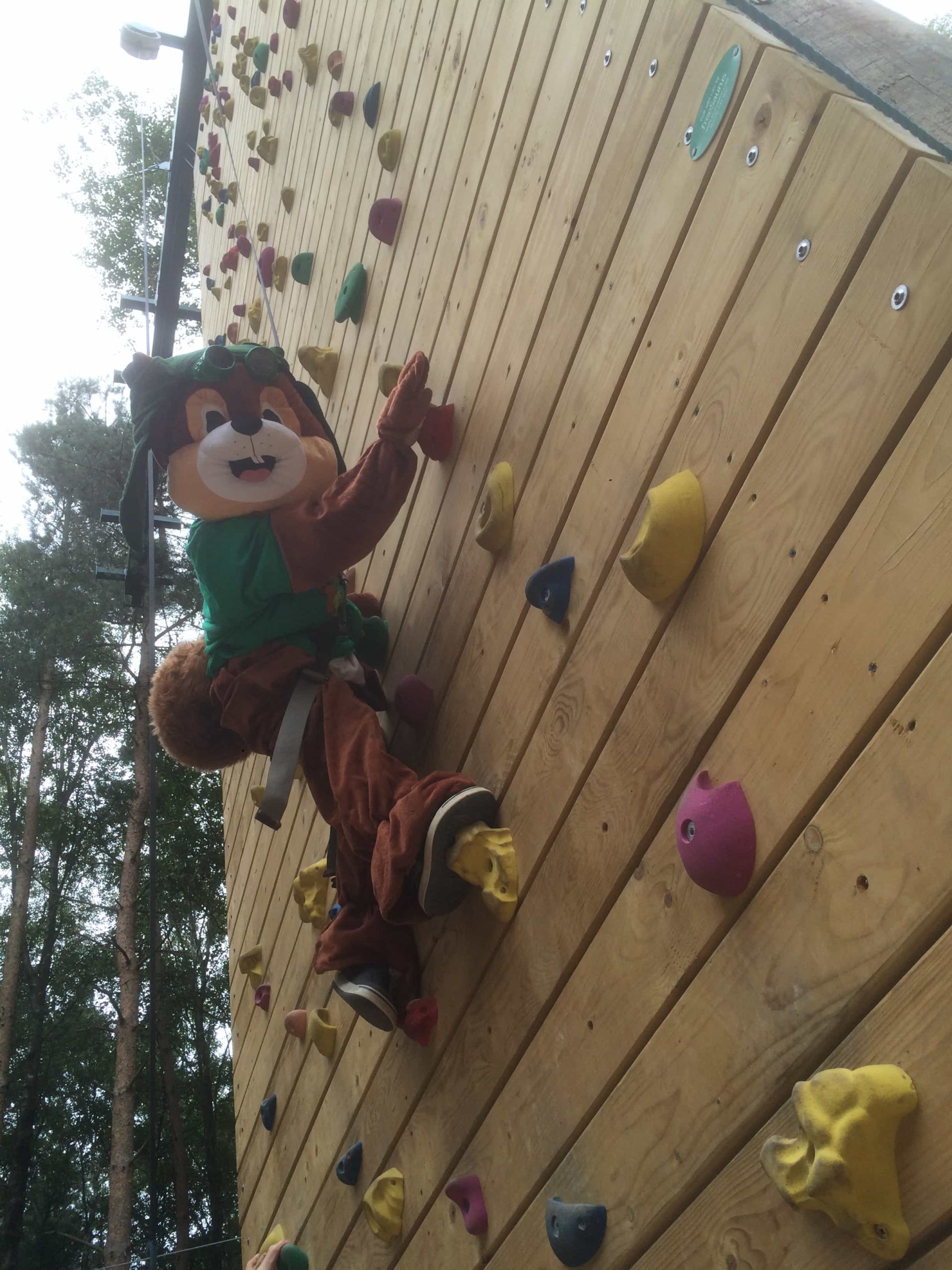 Min age: 4 years
Adult supervision (not participation) required. Please see our FAQ
What to wear: Its an outdoor venue located in woodland, dress appropriately
Gloves: Gloves are advised and available to purchase
What's included: 2 goes
Time taken: This is up to you!
Fitness: Reasonable level required
WOW Factor: Good fun and all down to you if you have a head for heights!