Scramble the cargo nets into our exciting new giant trampolines in the trees.
Bounce About is a system of fully enclosed nets on 4 levels, connected with chutes and jump down areas. Topping out in a 'hang out room' right at the top. We have exciting tunnels with caves when you reach the end.
Truly original and exciting, enjoy !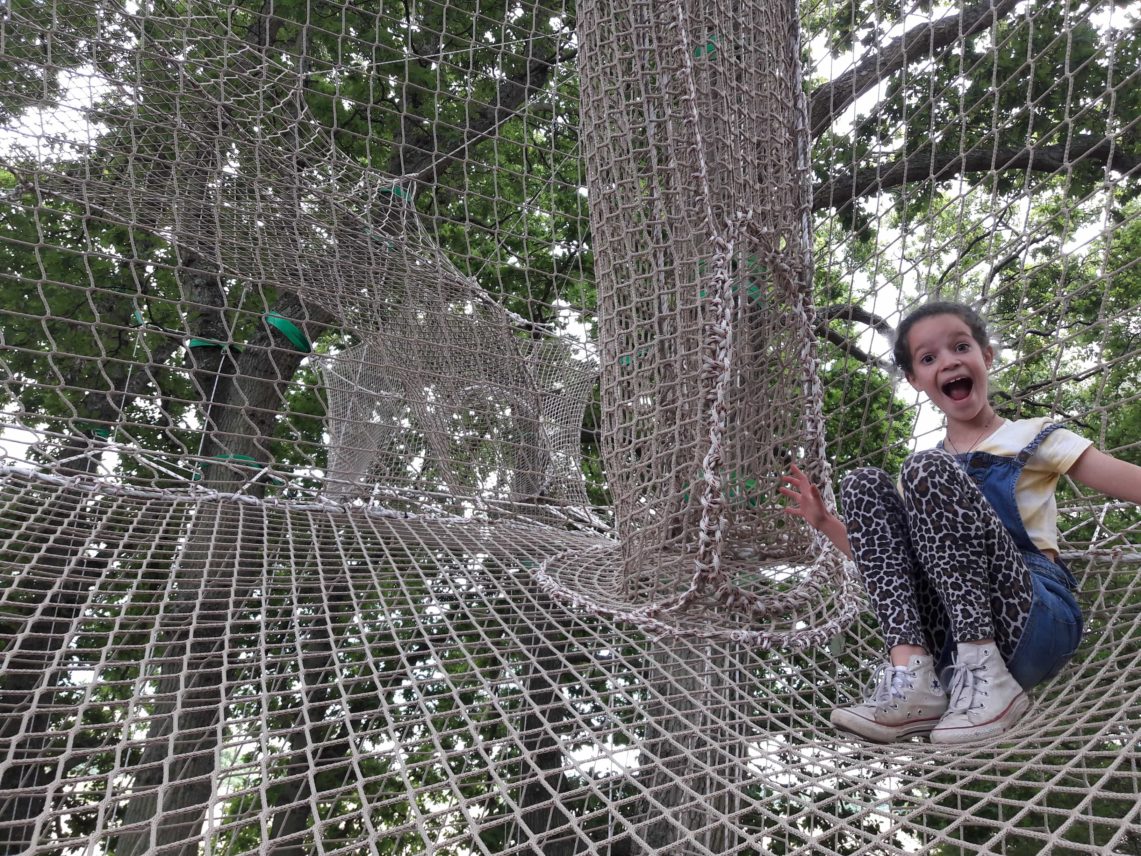 Min age: 4 years
Adult supervision not participation required. Please see our FAQ
What to wear: Its an outdoor venue located in woodland, dress appropriately, trainers are best, boots are ok, no flip-flops or metal clasped footwear.
Gloves: Not required
What's Included: 1 go
Time taken: 30 minutes
Fitness: Quite hard work, weakness or injuries to ankles and knees not recommended to use
WOW Factor: Nothing like it, very exciting